My Christmas romance, YOU FOR CHRISTMAS, is on sale for 99c across all platforms until the end of December.
To celebrate, I jumped on Canva and attempted one of these promo-quote-text thingies. It took a lot longer than it should have, considering what it looks like…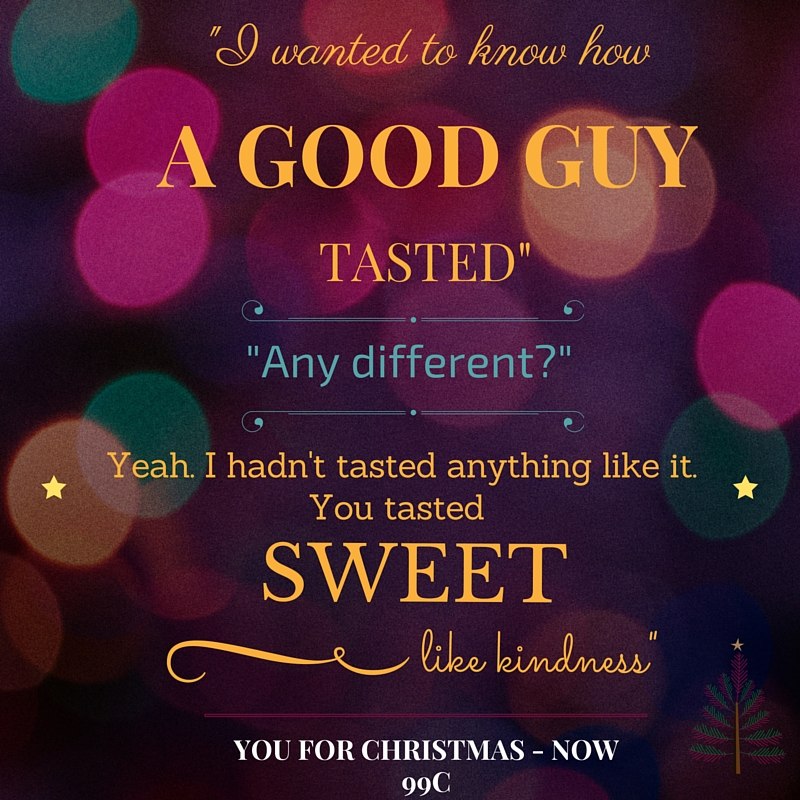 In other news, I've taken a break from writing this past month or so. I've kept busy updating my website, actually posting on social media, and reading. I just needed some time to stock up on my creativity, after learning the hard way that forcing it doesn't work! I'm looking forward to getting behind the keyboard again in the new year and finishing the fourth and final romance in this series for Tule.
Oh, and I might have started watching Supernatural. I'd never seen it before and had miraculously absorbed no spoilers over the years. I'm into season 2 now and am completely hooked. Brotherly love, there's nothing like it.
Merry Christmas!
Madeline.