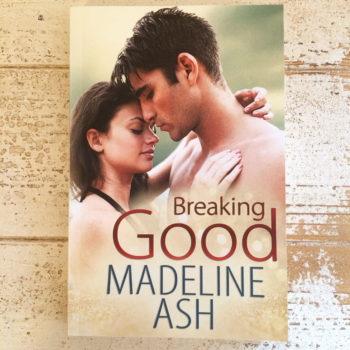 Welcome
Hello, I'm Madeline Ash, and I write sensitive, sexy contemporary romance.
Breaking Good worked hard last year. It was a 2017 RITA® award finalist in the Contemporary Romance: Short category, and a 2017 RUBY award winner in the Short Romance section. It is the fourth and final release in the Rags to Riches series with Tule Publishing (#1 The Playboy, #2 Her Secret Prince, #3 You For Christmas, #4 Breaking Good) and is about a bad boy desperate to be good enough for a courageous heroine.
As for what I'm working on, I've completed my first single title contemporary romance. It's the first in a three book series. It's 96k words and I'm in love with every character between those  pages. While I find them a home, I'm working on another short contemporary romance for Tule Publishing. It'll be my first bride trope and I'm adoring it!
Rags to Riches series
Interview on "Write with Love" podcast