So Tuesday night was fairly standard. Got home from work, walked, cooked dinner. Went to bed, read for a while, and switched off the light. The next thing I know, I'm yanked back to consciousness by my phone ringing. It was 11.49pm.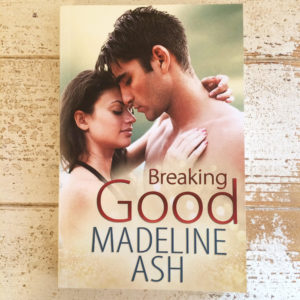 I would have let it ring out, but noticed through blurry eyes that it was a New York number. The last call I got from the US was one year ago to the day. With really, really, really good news. I spoke a slow, "Oh my God" in the dark (testing my tongue was back online) before answering.
I listened to the joyous news that Breaking Good was a 2017 RITA Award Finalist in the Contemporary Romance: Short category, while blinking back disorientation and wondering whether Damon from RWA could tell that I wasn't wearing any clothes.
I am extremely grateful to receive this honour again this year. Every author pours time, energy, love, tears, and mental and emotional resources into their books. We all bleed doubt and frustration; we all make sacrifices in the broader scope of our lives; we all slave away at the keyboard, fueled by tea/coffee/chocolate/not enough sleep to make our stories the best they can be. I know that being a finalist for the RITA Award (or any competition) requires a huge amount of luck – I've been incredibly lucky that Breaking Good was judged by my ideal readers this year. And I'm so thrilled they found it deserving.
Shout out to Tule Publishing for giving Breaking Good a home in the world, and to my editor Sinclair for providing such encouraging feedback.
Congratulations and all the best to the other finalists. I'm not flying over to the ceremony this year, but hope to live-stream the excitement!
Happy reading,
Madeline x